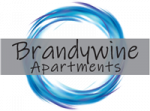 May 14, 2020 PHASE I
The Governor has issued Executive Order 62 re-opening some businesses and restaurants, which is Phase One, effective May 15, 2020.
As the rest of the State continues to practice social distancing our offices will remain closed (by appointment only), the playground and fitness center will remain closed, and only emergency repairs will be made at this time. Our staff will continue to wear their PPE when entering your homes for emergency repairs.
We will update our residents as soon as additional Phases of Virginia re-opens. Please continue to be safe and be well.